Wednesday, February 24, 2010
Chlovelle has allergy reaction to the antibiotics she took ( PENICILLIN)
Yesterday the nurse practitioner gave her this antibiotics because she said Velle's ears look RED.
Velle had a serious case of ear infection when she's 2 months old,
the nurse was afraid it might come back.
Today while i change her diapers before lunch,
i was shocked to see swollen rashes on her legs.
Looks really itchy to me,
but velle is as cheery as ever.
Quickly called PD to book appointment,
and baby also rush back to bring there.
Our PD, dr Tammi checked velle ears,
and said her ears look GREAT!
Her ears are fine all the while,
now she take the antibiotics cause her to have HIVES.
Its really ugly, and is spreading to the face.
Remember her party is on SUNDAY?
very disappointed with the nurse again.
If you have read my blog,
its not the first time she diagnose wrongly.
So now, velle is on bennadryl to reduce itchiness of the Hives.
Pray she will be fine!!!!
Is it so suay babies tend to fall sick before big events?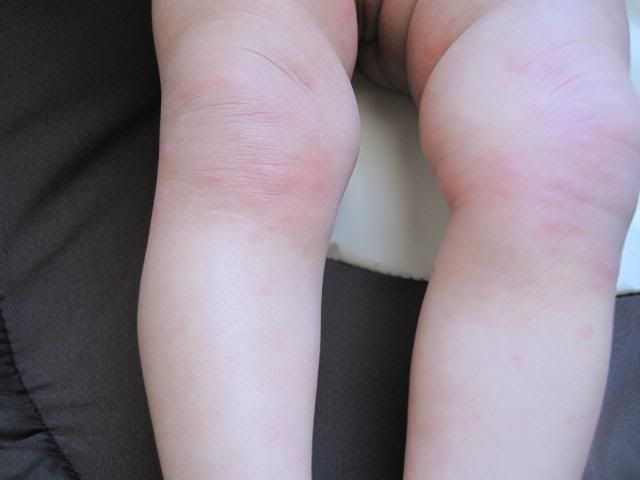 still very mild and pink.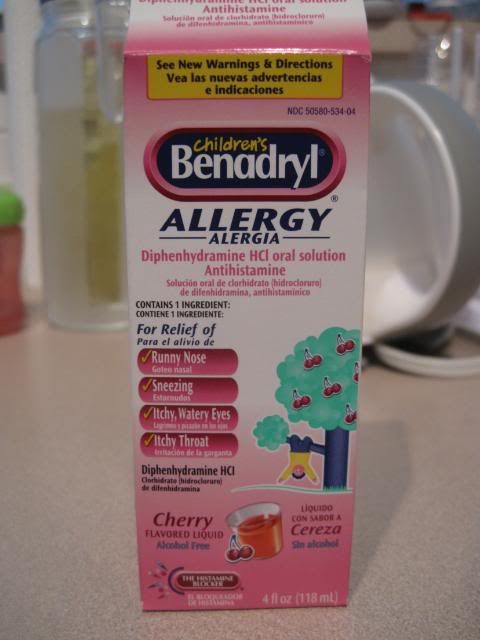 Medication velle is taking.
It is not suppose to be given to babies under 2,
which is the dosage for 5 yr old!
I research online and gave her 1/4 teaspoon instead.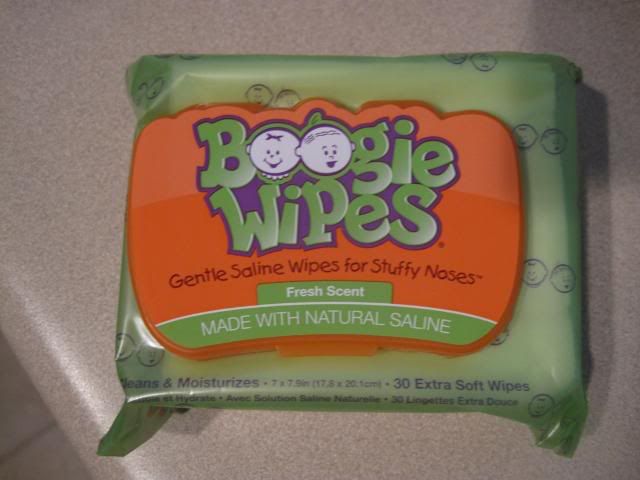 Wipes that wont hurt her nose area.
Better than those dry tissue.
And a Get-well-soon toy bought by Daddy.
Labels: Sick
Pardon me for not blogging.
Chlovelle is down with cough, runny nose and lots of phlegm.
2 Days ago she is uber cranky and can not be put down alone.
Its the first time she got sick like that,
and its also the fever time she got low grade fever.
baby is also down with diarr.
Some virus going on i guess.
And also, we are busy preparing her birthday bash which is this coming Sunday.
Hope everything goes well,
velle will recover and have fun!
( we actually thought of cancelling it ): )
Every night im doing night shift scrapbooking. LOL!
That the only time im free! OMG!
Only done 6 pages, 14 more to go!
Labels: 11 months old
Sunday, February 21, 2010
Labels: 11 months old, photoshoot