I once read a book about the languages of love.
And found out that different people express love differently.
Its may not be the way u want them to love you,
but the true is, they do love you.
Maybe much more than you know.
i am kind of clumsy at times.
cutting myself with sharp edges isnt something new.
I would whine and show to babyfied.
But his reaction will always, and nv fail to be,
or scold me harshly then walk away.
At first ofcourse i hate it,
but slowly i accept that,
its his way of showing he care.
He prefer me to be more careful,
and maybe he thinks saying me will help?
He will never sayang me. But i accept that.
it makes me see things more clearly.
Who is really good to you, and who is not.
Other than husband, family, and relatives,
i doubt anyone else really really love me.





telling me its ok not to cook if i wasnt well.





waking up real early to do grocery shopping miles away alone.





swallowing the prenatal pill just to show me its real easy.





insist that i have enough money all the time.





making sure i have blanket on at night.





adjusting my sleeping position so i do not get numb arms.





packing meals for me when im too nausea to get out of the house.





doing your best in ur career so we got better future.





fixing all the electronics stuff in the house.





you will always try to remember things that i told u, even u got short term memory.
Having you as my husband is the best thing that can ever happen to me.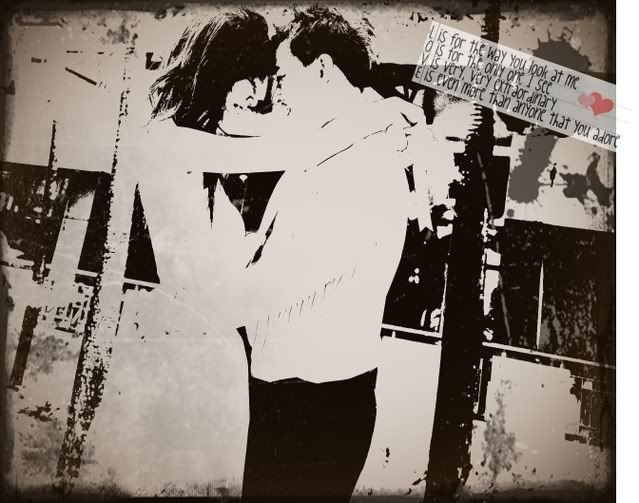 Ofcourse i love baby much too.
Love is




waking up real early to fix breakfast for him.





standing at the door when he leaves for work.





finding his lost items around the house.





nv to let him pay my shopping bills.





taking good care of myself so he doesnt worry.





always encouraging him.





never afraid of sharing a single bed with him.





standing by him at his darkest moment.





trusting him.





having our fruit of labour in my tummy.
Guys like him is hard to come by.
definately lucky to met him.
even he was penniless,
not romantic and insecure.
he has a heart of gold.
Told u he is my gem.
But this gem is staying with me for now.
LOL!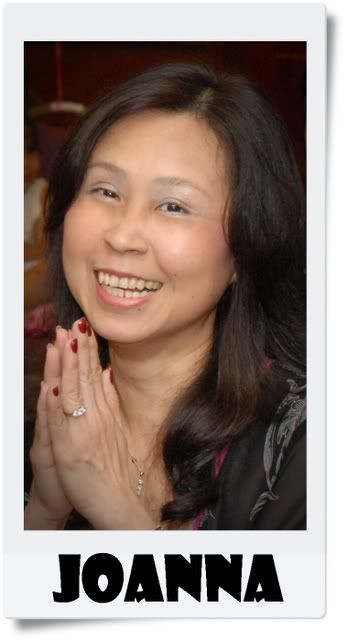 My mummy!
Ofcourse mummy love me most, i guess.
Love is




nagging me?





giving my atm card at the age of 14!





never to pressurize me in school work at all.





not blaming me for flunking my o levels.





always secretly supporting me, but mouth dont want say.





paying my 8k diploma cert for 2 years.





secretly bank in money for me to make ends meet.





letting me get married at 21.





seeing me fly to US for 2 years.





willing to be ah ma at her young age of 48. LOL!





not complaining when i cannot give her allowance.





being proud of me, even im nothing in people's eye.
Its not too late to realise how great mother's love is.
I only see it when im pregnant.
Cant wait to see her again.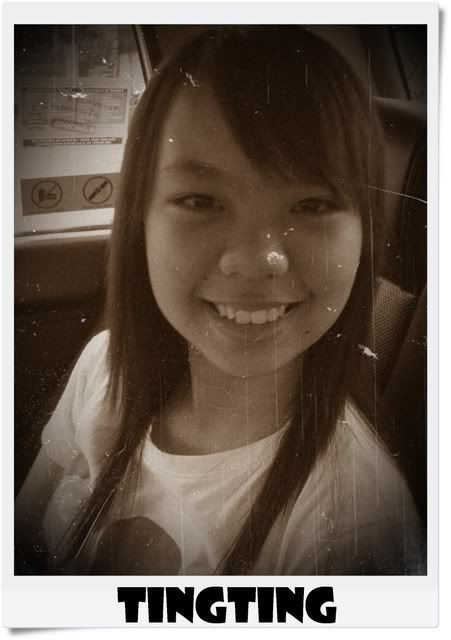 Last but not least, my mei mei.
In my house, everyone seems to love me.
im empress at home lo.
Love is




letting me bully her, bribing her with lemon tea and coke





always letting me run away and she do all the housework that i dont wanna do.





letting me have the bigger single bed, after i throw a fit.





letting me talk non stop, and she nv talk.





nv to mind me staying how bad her acne are.





nv stingy about money with me, she pay for me meals.





getting up in the morning if i want her to, i want her to pei me go out.





getting more ang bao money but insist she pay cab fare! LOL!





always blame her, but she dont seem to mind.





allow me to have half of my stuff on her study table.





not being surprise if i cry, or have a fight with lewis(pretend)





sending me off at the airport, and cry for me. HAHAHA! u cry!
Ting ting is the best meimei
i think nobody can let me bully until like her.
who ask her from young wanna hai me got scolding so many times. LOL!
But even lewis agree she got good personality.

Entry ends abruptly here.

Yanwen