Saturday, July 26, 2008
It almost felt like i vanish together with my blog.
but i dont have much to update about though. LOL
Have you listen to the song i put in my blog?
Because just the other day,
baby came into the kitchen with teary eye (i don't know why)
and you know, his eyes is like so big and round.
" Somewhere out there...... "
Its like superb cute la~!
and i fell in love with the song immediately.
because all my album are rather plain.
Either slotting ones, or sticky ones.
I know, the colour crashes and stuff.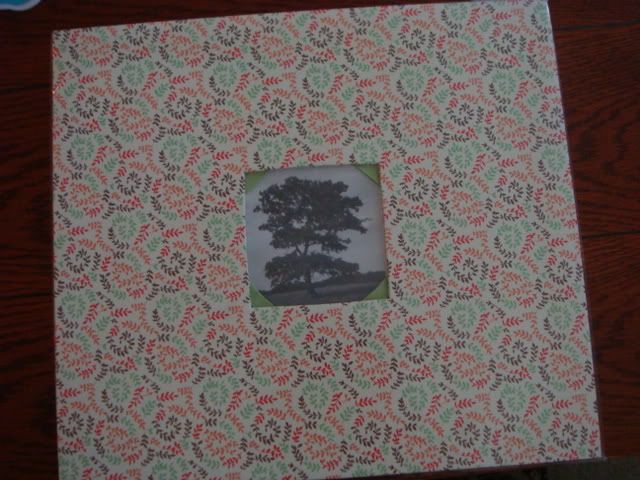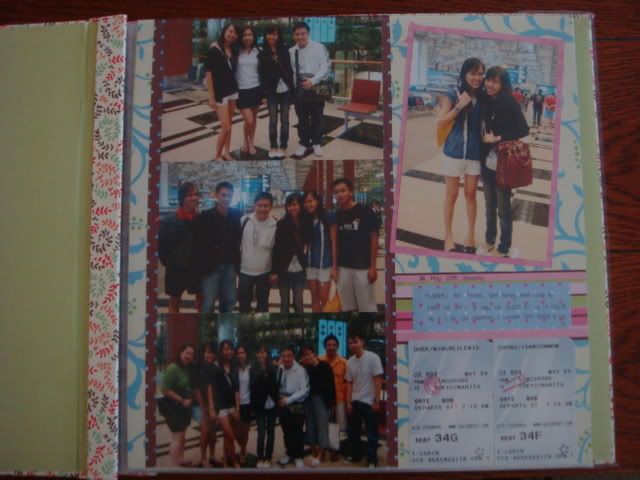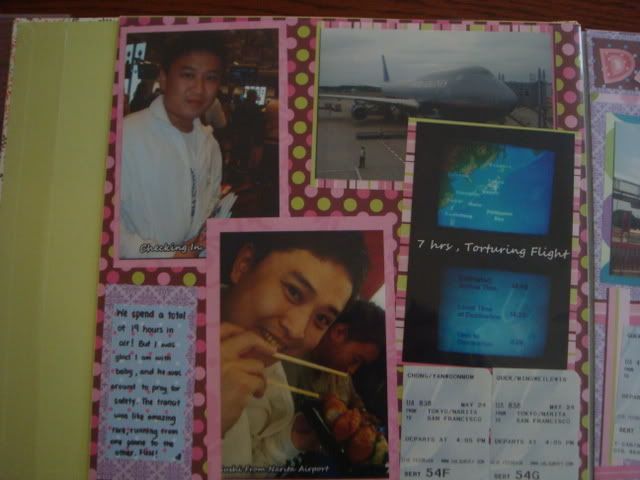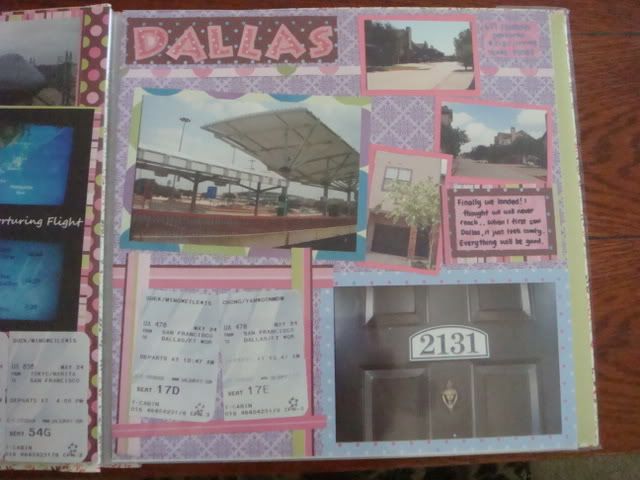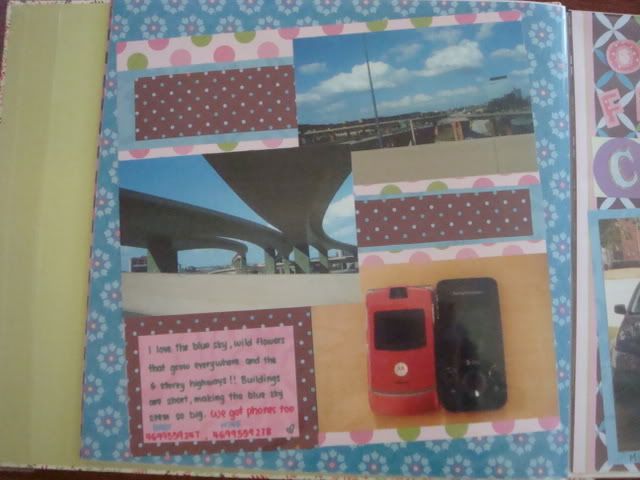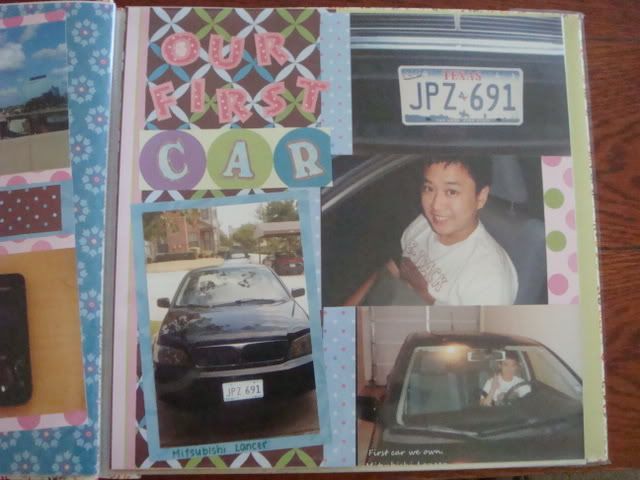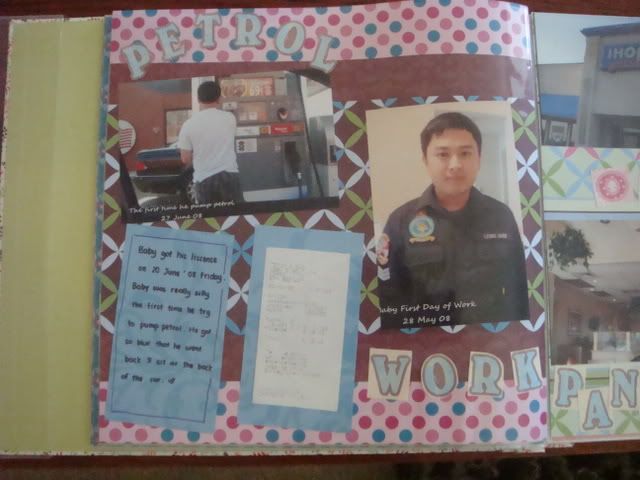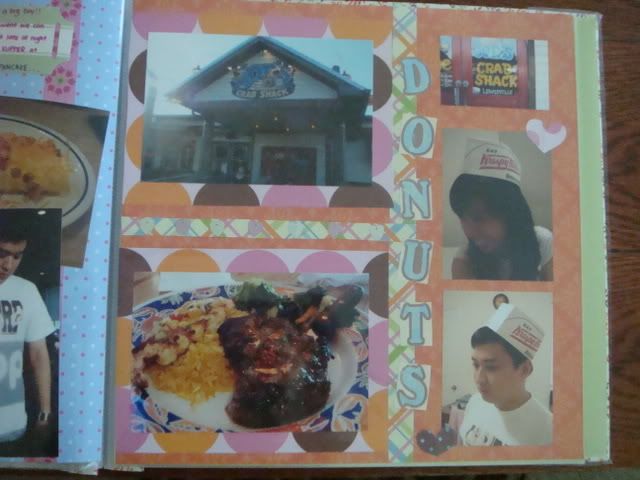 recording every details we have in Dallas.
And, every page i record down my memory.
Being really glad and thankful i am here with baby.
Oh, i develop 131 picture for free (=
US always got free stuff.
And the free things works great,
i love their service and the quality of print.
And i ordered another 70 from them,
I print borders from online.
And i think its really cute.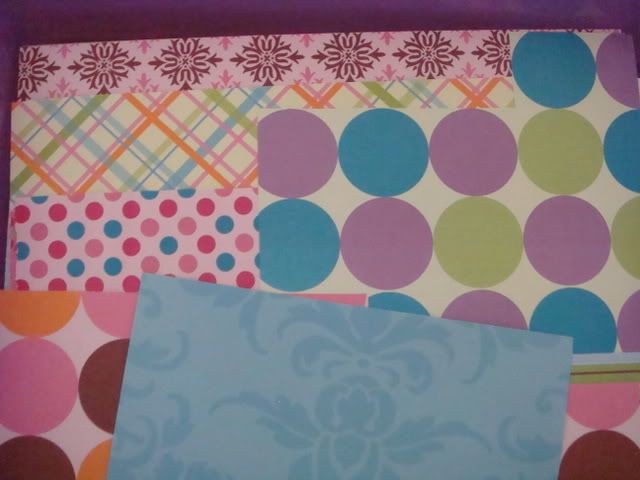 Totally loving the prints too.
sarah got me ordering clothes again.
I actually stopped spree for God knows how long.
And now, i actually started ordering from taiwan again.
they wont have the same clothes here.
And what im wearing cannot be bought here.
considering im unique enough.
I have black hair and speak chinese-english.
and dont look like a local asian.
Like they will look like,
I feel like im watching baby grow up.
imagine we were together when im 14,
now 21.
7 long years have passed.
now he is a man!
he drives, he work,
he fixes things like

Bob the builder

.
He fix washing machine,
shower hose
computer
printer
car
helicopter
and almost every other thing i refuse to do around the house.
And im glad,
because i know,
if we have a child
The child will love this father.
Just like i used to love mine,
and i really felt him he was capable.
Sarah wanted to name my child
Chloe sounds like clover too (=
Chloe Greek; Blooming








Edited;;;;;;




While i was surfing the net.

i heard someone knocking on the door.



POSTMAN!



was my first reaction.



Maybe its Jia xian(baby friend) stuff arrive.

I speed down realising its Steven.

baby's senior



He handed me a bowl of green bean soup



HOW NICE!!!!!!

often the family and co workers here


remind us of Singapore.

laksa

beehoon

green bean soup

Singlish





We wont miss home that much,


part of Singapore is here.
Tuesday, July 22, 2008
-----------------------------------------------------------------------------------------------------
----------------------------------------------------------------------------------------------------------