Friday, October 10, 2008
Why Am I Staying In USA?
7:18 AM
I seem to be answering the same Question over and over again.
What my husband, babyfied, lewis doing.
and i might just ease your curiousity (=
Will be boring, because i dont have pictures.
Meimei cannot find them >.<
Here's how it all started...
In 2006 when baby is 20,
he went into army like anyone else.
Because he wanted to blow some aircon,
he and his bunk mates go listen the air force talk.
Then he signed up for it because he didnt know how to do after Army.
He didnt have fantastic results to go into uni,
and definately no money to go in too.
Financially he needed help too,
so i think he got into Air force just like that.
and nope, he is NOT a pilot.
He is my Senior Technician,
i forget whats another term to call him.
But basically he is doing maintenance of aircraft
(mainly helicopters, chinook)
Chinook happen to look that this
And ofcourse,
im proud of him.
Because i love guys in uniform.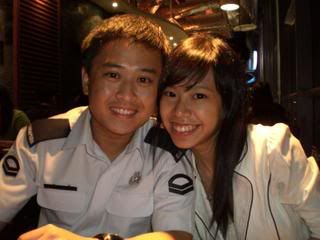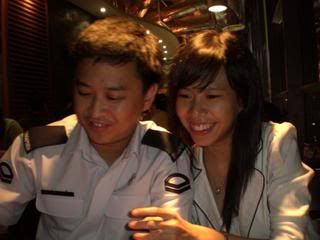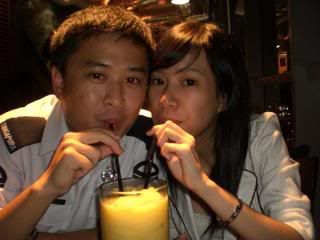 Actually he made the smart/right choice.
Because he isnt going anywhere in life.

He cant study uni,
definately cant work and get well paid only with Dip.
Smartly,
he was signed on as after BMT.
Which means he didnt get his peanuts pay for 2 NS years.
Cycle of poverty was broken,
million thanks to God.
2 years passed.
And baby being very junior thought he no chance to go USA.
cause need experience ppl to go fix aircraft ma.
He is put on, the backed up list.
14 Feb 2008
Valentine day.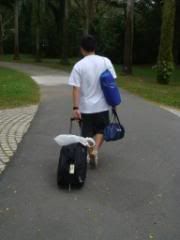 we happily camp overnight at pasir ris park.
And went back,
recieving a call that we are gg USA.
Because the person suppose to go for problem.
family problems i guess.
Obviously Super Panick la!
He wanted me to go with him.
We planned for our own ROM.
And proudly didnt take a single cent from our parents.
And happily tie a knot on
16 March 2008.
If u register for wedding before,
u will not easy.
Cause the rules, the 2 weeks waiting.
caterer, gown, blah blah blah.
u know we did it like super fast liao.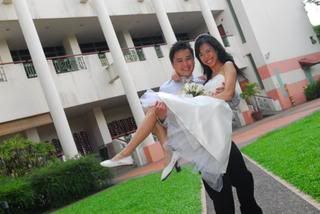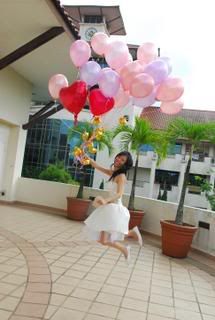 After the ROM.
I left my ever so fulfilling job.
I LOVE my job,
and put in my 1000% in all my little kids.
Definately super attached to them.
But i needa go right?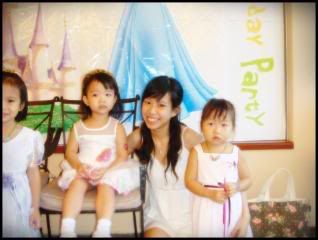 I got 1 month to pack the boxes, and another month to slack.
LOL.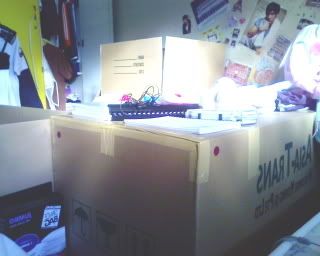 Then on 23 May 2008
i left SG crying.
im still a baby man.
And thanks again for those who came to send me off
i thought its not important,
but it is! (=
mua family.
mua relatives, yiyi men.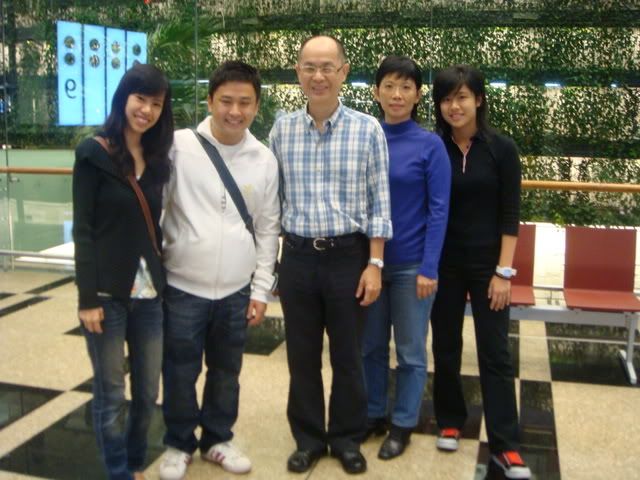 my in laws. lewis parents
my old friends.
8 years and counting! hahah!
Yes i cry the night before i left.
cry at the gate.
cry on the plane, baby got so frighten. LOL
definately cry in dallas, so obvious. haha!
So now im happily in DALLAS, a part of TEXAS, of USA
surely i miss home.
But this is also my home.
And everyday,
my job is to ensure baby stomach is filled.
laundry are washed.
house is kinda neat.
baby is happy.
And taking good care of myself.
And nope,
i CANNOT work because im PAID to come here.
so i have my own allowance every month,
not much though.
And yes,
i wanna study here.
and i wanna learn to drive.
And so,
i will not return to singapore within this 2 years.
Will only be back on 2010 MAY 24th.
What will i do when im back?
i doubt i will start building my career again,
because we might be posted back here again.
But i will pump in my savings to get my long awaited infant cert.
i long to learn about infant.
thats about it.
and my husband name is LEWIS, not louis. hahaha!
Love,
Yanwen