Friday, August 29, 2008
Normal Friday in Dallas, but i Smell weekends.
8:14 AM
I have nothing to update about,
just that i LOVE LOVE LOVE my DS to bits!!!!!!!!
i really think DS is sucha wonderful device.
Because the Mario company or what,
invent such cute mario games.
until i dunno what i talking also.
went over to gelien's house and played with her for 2 hours.
im addicted to yoshi land.
the first gaming device i own!
nothing much happen lately,
tried to drink milk even i dont like.
heard there is hurricane somewhere
baby is extremely late for work today.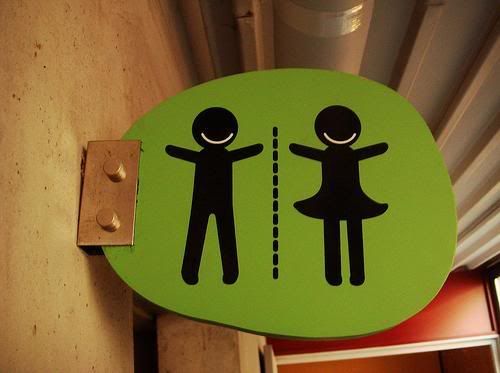 9 SEPT will be my first time gg to a gynae,
and hope to see the baby too.
But lewis will not be going with me due to his busy work.
i just want to know that baby is fine.
Have been thinking whether is it a boy or a girl.
But i try not to set my mind on a gender,
because i dont want my baby to feel he/she is not the gender i want them to be.
most of you will guess a girl?
Yesterday i was looking at lewis,
Because lewis loook so cute la!
--------------------------------------------------------------------------------
Brenda : Yes im having a baby!! (= have yet to go check up! hope to know gender soon! Hope baby is cute la! LOL!!
Ting : We nv put oil lo! The rib bone somehow stored oil. I LOVE HASHBROWNS! i want chilli.
Alexis : YES! it tastes good too! you eat you tiao with bak kut teh? o.O
Zhuzhu : OMG! WHY!! BEST INVENTED CHILLI LEH! why do they even do that. did u collect and store some? LOL
Soak Chan : Im also online leh. werid. Hmmm, i do crave for SG food lo. So sad im not in SG la! still not eating ALOT ALOT that kind. But its werid when you always gets hungry. like the most my stomach will last is 2-3 hrs. Or so funny, i eat le, 30 mins, i feel i nv eat anything like that.
Passerby : YA! i know in SG government gives incentives lo. like 3k$? But i will forgo that. Let my baby have US passport. LOL. i dont think i can take a flight back myself lo, anyway medical here is cheaper too. Doctors are professional, but just the confinement part. Im praying hard for miracle man! =D
Charmaine : Yup! having a baby (= Erm, because i accompany Lewis here as a spouse. And lewis is working here. RSAF have a base here, and every year they send 2 batches of people here to work on the aircraft here. SG have 6 chinooks here for them to fix. and they just keep fixing it. LOL
Tuesday, August 26, 2008
Saturday, August 23, 2008
Ten Obvious Signs You Might Be Pregnant
8:38 PM
Came across these while surfing for tips for infants.
Did i mention i am not really good with infants?
Self declared infant teacher
Top Ten Signs
10. Tender, swollen breasts
6. Increased sensitivity to odors
2. Your basal body temperature stays high
1. The proof: A positive home pregnancy test
I think this is quite true,
im sure you will feel different.
like me, i seem to know something is different,
Now i know too, swollen breast doesnt mean period coming too. LOL
Begin to hear alot of advise that i really think its funny!
i will search on flowerpod and laugh at them.
its just that i see love through all these actions.
like cannot eat crab, baby will walk sideways?
i mean mummies have to skip all stuff to ensure baby come out healthy.
i know how my mummy is feeling when she had me.
you will only know what your parents go through once you have children
that i know what my mum go through now.
a mother will always love their child right? (=
maybe i will love baby(lewis) more more more.
God gave me love of my life.
A partner i spent my whole life with.
and little angel, will find his/hers,
so my whole life is not own to the child (=
thats how i rreally feel.
but ofcourse little angel will have the best of us,
best of our attention, effort, love.
but angel will not be a source where i want to be repaid.
Please be a nice child angel. LOL