Tuesday, October 14, 2008
Second check-up, 15 weeks
3:19 PM
Baby is full 15 weeks today.
This time, special thanks to Alicia for fetching me there.
First i shocked her that i got baby,
Second, i ask her to fetch me there.
Not bad said the clinician.
As usual, urine test again.
Then check my temperature.
praying the heart beat is present.
Anyway i cant remember what gynae say about angel.
I think like baby growing fine.
I just engross in the movement and graphics of angel lo.
like some fish skeleton like that.
the face also got bone too.
i totally saw the heartbeat,
a little bigger this time round.
angel is like opening and closing the mouth.
i think angel is really a funny baby.
All along i thought angel nv grow much,
Angel is at a length of 9.31cm now!!
but why my tummy never show one!
Even baby thinks its a bloated tummy only.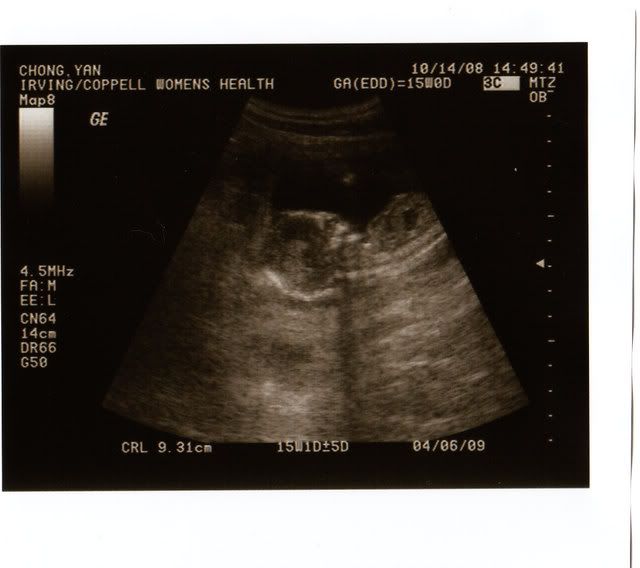 im sure no need to label it liao.
Definately more cozy now.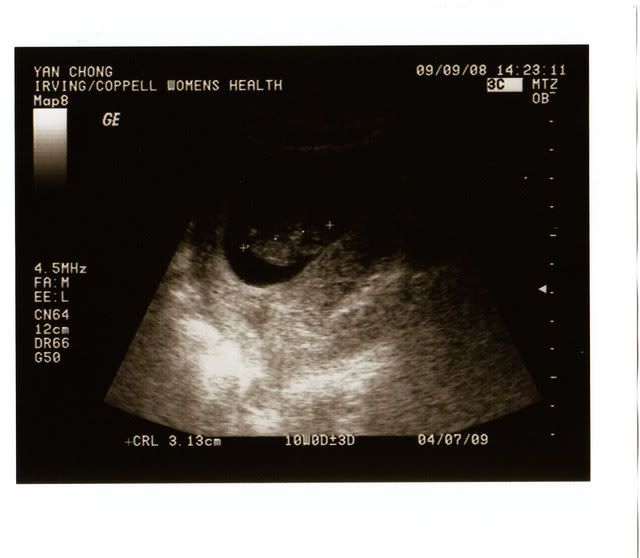 angel was really tiny, but i thought she/he was beautiful enough.
so sad, if only i can bring the machine home man.
told me they will run a scan for down syndrome.
he told me simple blood test only.
Went out to draw SOME blood.
wasnt afraid if i dont look.
but kinda nervous cause baby wasnt there.
every blood test baby is around with me one.
telling me alot mothers cannot swallow pills
now give me heart shape chewables,
And our next appointment will be on
11th November 2008
Then by then should know gender.
Today angel's position unable to let us see yet.
Ofcourse he is uber happy.
How can i tell him how cute angel is when opening and shutting the mouth!
He sounded really happy angel is big and good.
i thought i heard him salivating. LOL.