Monday, February 23, 2009
Nothing to blog about
9:40 AM
My weekends are ok....
Nothing fancinating happen.
The part i love most is that baby's around.
I wonder if he loves to be with me too?
I did not take a single picture during the weekend,
did not buy anything too.
I was happy, but a little moody inside.
Actually i felt a little sick.
But im not.
I feel dizzy now and then
constipated
cold, and gets goosepimple now and then
out of body feeling
Hungry but dont feel like chewing food
I feel tired even i sleep for hours
and im not as energetic.
My back hurts if i stand too long.
Shortness of breath
I kept telling myself im fine!
I just need to eat well, sleep early, drink lots of water,
and take my vitamins EVERY NIGHT
Then i will be good.
I should be good, i must sleep early every night,
and not exhaust myself.
Having this gastric pain since i woke up.
Not very intense, but pain loh.
I did eat, im eating now.
Oh i also had cramps on saturday night.
Maybe im just too tired.
Needa rest. more
Saturday, February 21, 2009
Unspoken words.... deep inside
1:24 AM
Many times,
i feel like blogging about how i really feel about certain things.....
But i cant.
I feel like typing it all out,
but comments will always be given.
Good and bad comments.
But what if i dont need any comments?
I dont want any comments,
i just want to speak my heart out.
I wouldnt want to blog anything upsetting here,
because whenever im upset for a moment,
the next day it will be over.
I have deal with it, and problem solved.
But comments comes and its like revisiting my sad moments.
Not helping at all.
I am better a message person,
a email person,
a blogging person,
a letter writing person,
a msn person.
But i cant be a talking person.
I cant see you face to face and tell you how i really feel about you.
I cant call you and tell you how i am feeling without crying.
Through the technology now,
no one can see my tears.
I just need to say.
You misunderstood me.
Please, i really dont need comments at all.
Serious
Yanwen
Thursday, February 19, 2009
Currently in my 33 Week.
Weight did not increase much,
which it should be right? Very weird.
Maybe im not eating enough.
Very regular in taking my vitamins,
as i believe it does contain iron.
Which produces red blood cells, i guess.
Will feel faint now and then, if i stand too long,
do cooking, or do walking.
Often i see STARS floating around.
Chlovelle is doing her regular daily hiccups.
Some day i feel her strongly, some day i dont.
She seems to be always changing position.
A moment the hiccups can be felt on the left,
suddenly it shift to the right??????
Stay in there longer, young one.
4 more weeks to 37 week.
Then consider not a premature baby.
We also order her crib from Walmart.com
Walmart really very good,
not only their prices are super duper cheap,
sometimes they offer 97cents shipping to your house!!
If there is no 97 cents shipping,
opt for free shipping to your nearby store and collect it!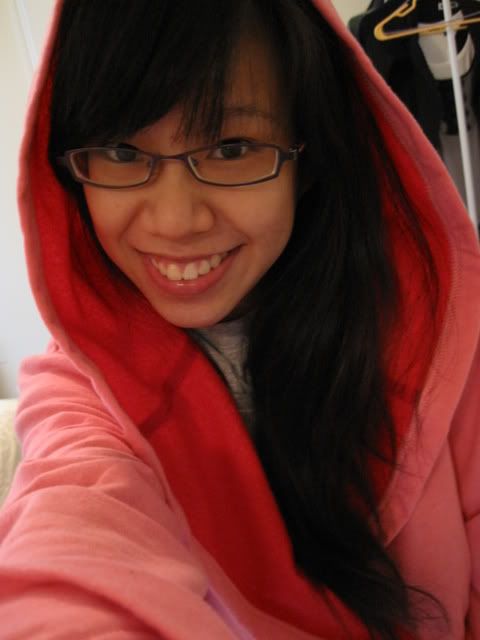 Thats how i look everyday.
Wearing my pink robe walking around.
The pink very cute right?
But just look at my overall look, like kuku.....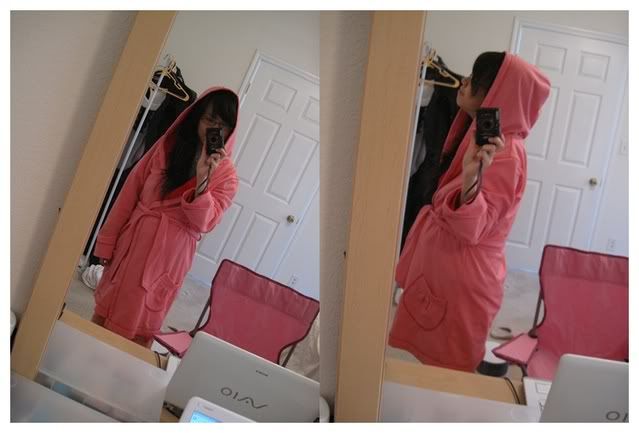 I cant tie at my belly, as it will slip down,
so i tie it on top of my belly.
Which means me like.... Very weird looking.
i am feeling very sleepy now.
But i need to cook dinner for babyfied.
let me share a cute comic i recieve via email..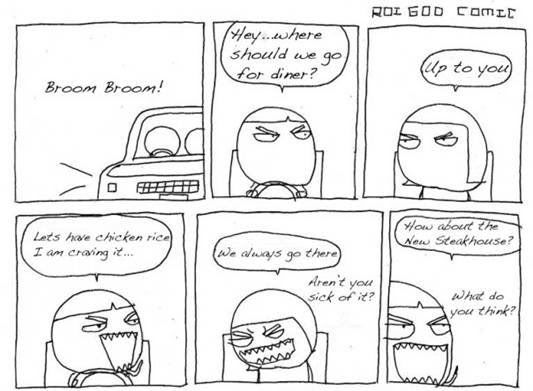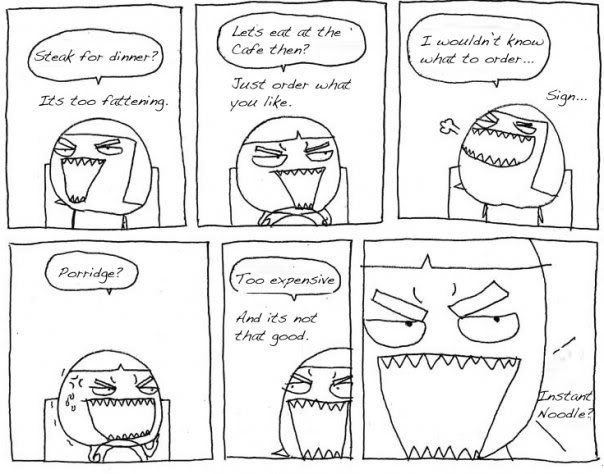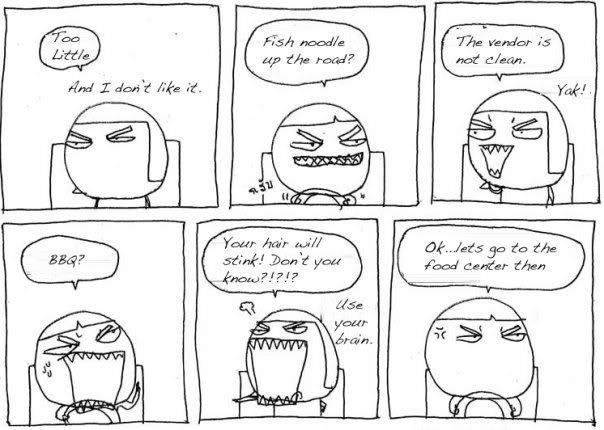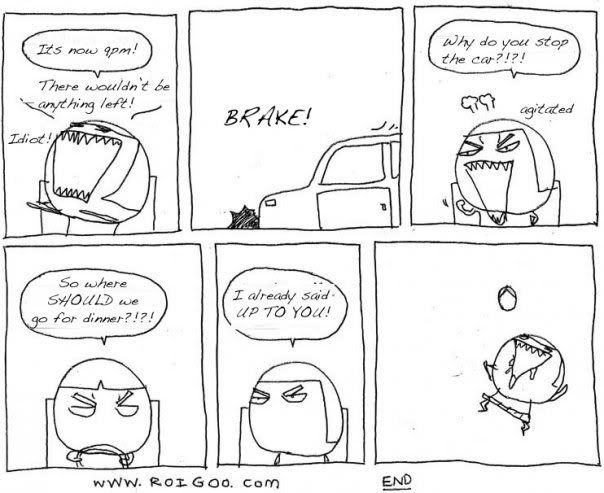 Love,
Yanwen
Labels: humour, Life in Texas, Our baby
Wednesday, February 18, 2009
Baby's First Takamine Guitar
9:50 AM
Baby came home feeling super excited yesterday.
Yuan lai, he gotten his guitar!
His first ever takamine, in perfect condition.
still can bathe, eat and settle everything first,
then last last part of the night then open it.
I have to say the sound of the guitar is nearly perfect.
We (me & my ex-cellgroup mates) got him a simple one a few years back,
the one he always been using,
But the one he got this time is so much better,
the sound is so crisp clear!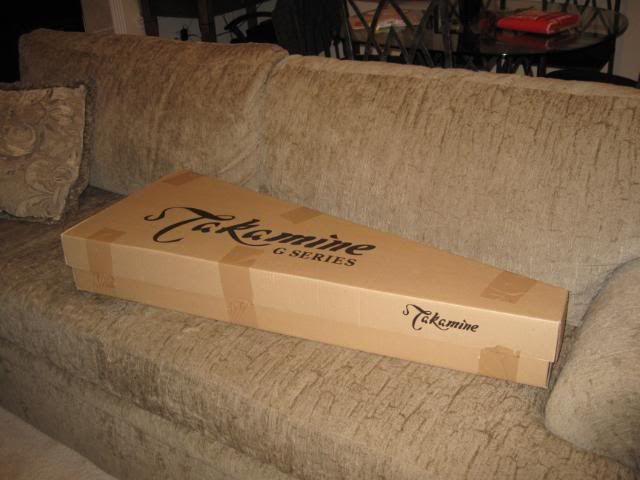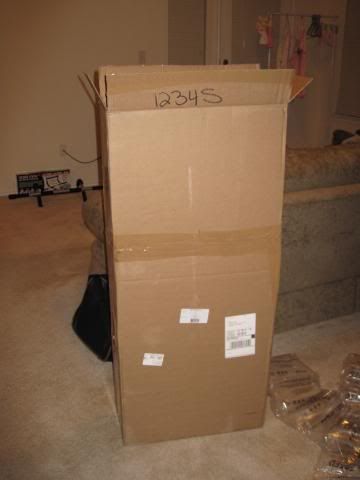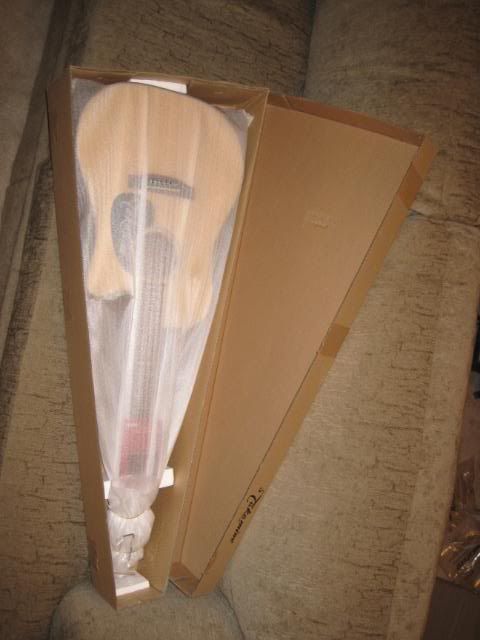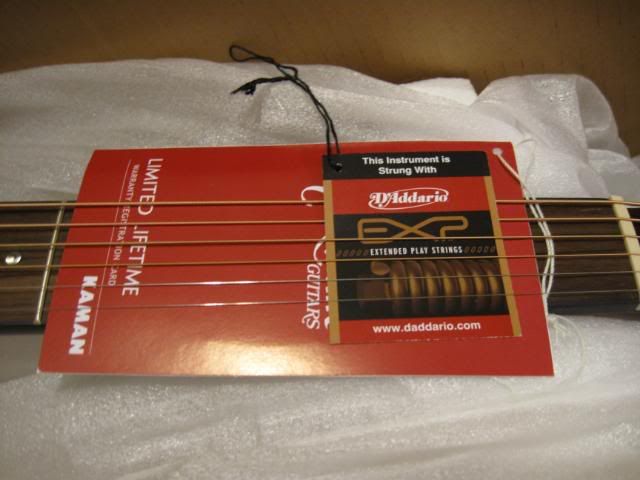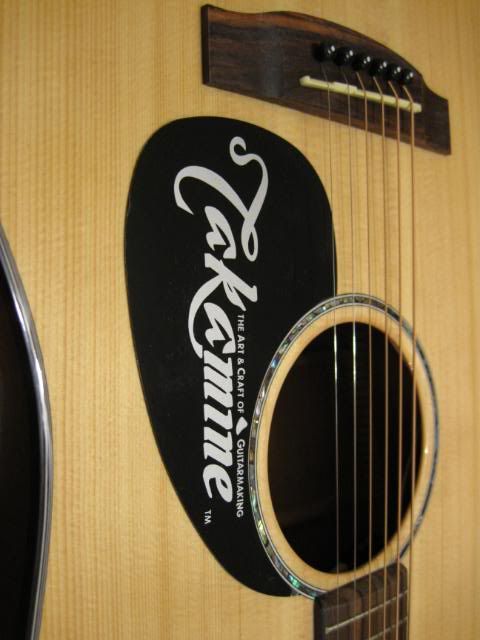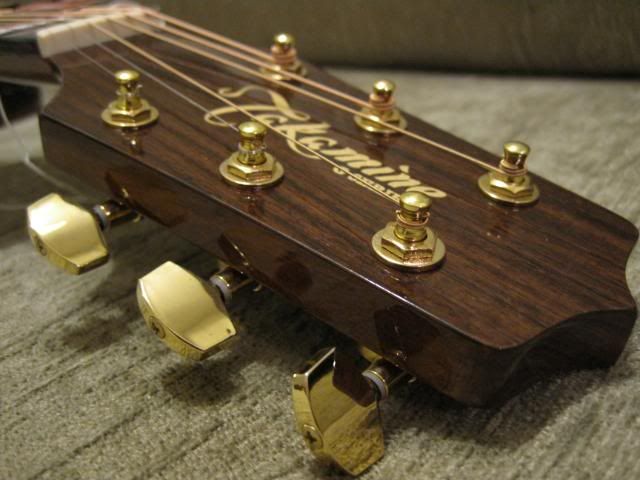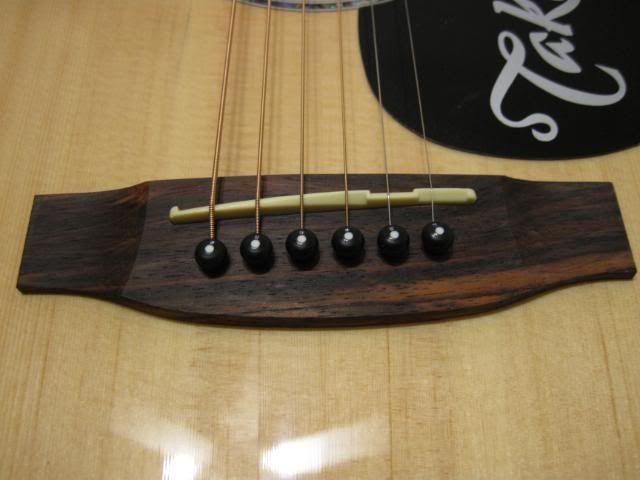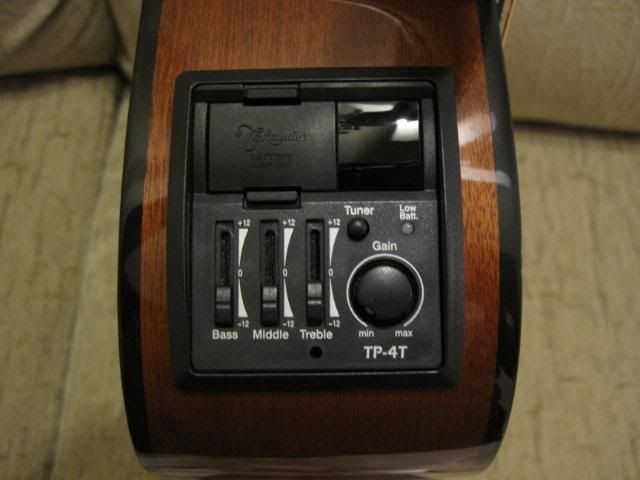 I didnt really allow him to buy at first,
but he convince me telling me that it worth the money.
You cant get it at sucha price in Singapore.
Plus, this guitar can plug in into an amplifier,
which is good for his upcoming performance
No need to strum until so hard liao. LOL!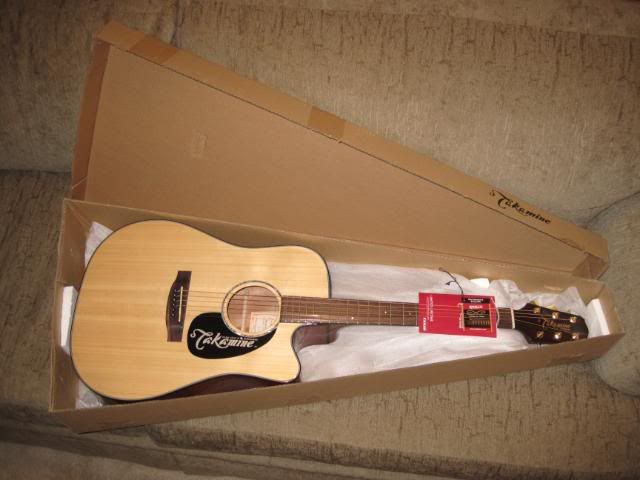 See baby, i told u i love your guitar.
Now the babyfied needs a HARD CASE for the guitar,
and he intends to buy an amplifier.
MEN~!
Does that means if i buy a bag, i can buy its matching wallet,
coin purse and cosmetic pouch????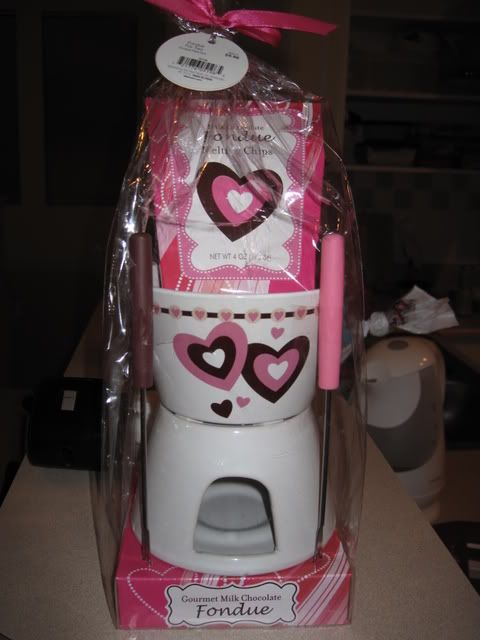 I bought this fondue set!
I saw it selling on the valentine's day aisle a week ago.
Set my heart to get it once v.day is over,
Totally crossed my fingers when i went back on monday,
and saw this poor thing on the messy aisle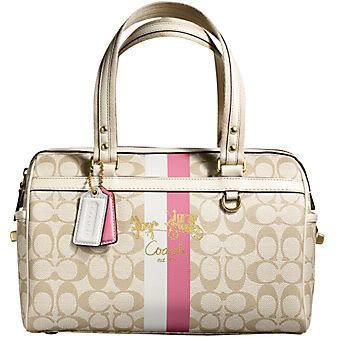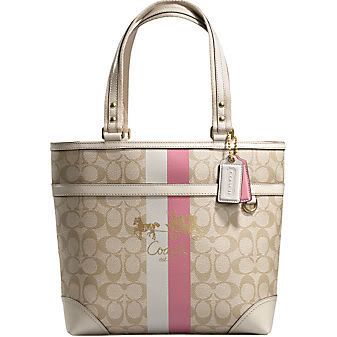 I saw this after i bought a box of diapers,
which means im super broke to buy this for myself.
Labels: Life in Texas, Takamine G series