Monday, May 31, 2010
Its really very saddening to see how Singaporeans behave.
There is still very nice singaporeans out there,
but minority arent very nice!
Yesterday i was waiting at Causeway point woodlands for baby to change his car lisence.
Velle was sleeping in her stroller,
so i decide to walk around the mall to kill them.
its dangerous to use the escalator,
Usually the lift area is packed with ppl waiting,
so i just line up behind those ppl (obviously)
those aunties and whosoever just rush pass me to enter the lift.
i waited for the 2nd lift,
obviously more KIASU ppl rush in before me.
And i missed the 2nd one.
i am also the last to squeeze in.
Take lift also must FIGHT!
excuse me, you see a lady with a stroller,
can you just let her enter firsT???
You wont die if u miss one lift righT?
Just wait for your turn ok???
Lets not start with those people who SEES me and not press the button to open the lift door.
Singapore do not have much ramps for strollers and wheelchair.
un-handicap people will be walking on those.
I still need time to adjust back to the life here.
Everything is rush rush rush....
Bus rush, train rush, lift rush, traffic light rush, waiting to pay for things also rush!!
Can you take a step back to give me my space????
I also observe one very funny habit.
In USA, when angmos stare at you,
even if i notice them looking at me,
they will give me a smile and i would smile back.
they will look away super fast!
just smile, no need paiseh look away ok?
Saturday, May 29, 2010
Labels: 14 months old, Vivo city
Friday, May 28, 2010
Labels: 14 months old, courts
Thursday, May 27, 2010
Soon i will be putting velle into a childcare so i could work,
and continue my passion of teaching and being with kids.
Velle can also learn more with other kids and other teachers.
Yesterday i went back to Learning Vision at GC to surprise BEL!
My darling girl had never change,
and somehow the relationship between us had never change too.
GC has always been out of my budget for velle,
because of their high fees.
Their infant care fees are about 1.3k per child.
I totally cannot afford that at all,
but the principal quote me a price i cannot resist!
Its a really really good price for the the environment and aircon!
Their Toddler class fee is even better!
But the only exchange is........
So velle and me will be in same school >.<
Some of my concerns are :
1) Teachers dare not discipline her
2) She dont listen/ not scare of teachers cause they are my friends
4) Fear i might show bias-ness
But first i want to get my infant cert!
But who is going to take care of her for me? hmmmm
Labels: 14 months old, Childcare
Wednesday, May 26, 2010
Weather in Sg is really warm warm warm!
I think it only gets hotter and hotter as the days pass.
Velle is trying to adapt still,
she is very not use to many people and the hot weather.
Today my mum went back to work,
Velle resume to her normal happy self just like always,
doing all sorts of cute and funny things.
But she only function properly as i describe in aircon.
So we try to on the air con in daytime.
Also, i realise we got lots of stares after we mysterious appear back in Serangoon.
The hawkers doesnt recognise us anymore,
but from the way they stare at us ( i saw it with the side of my eye)
They just be wondering why we have a BB so young,
and like why we suddenly appear out of no where.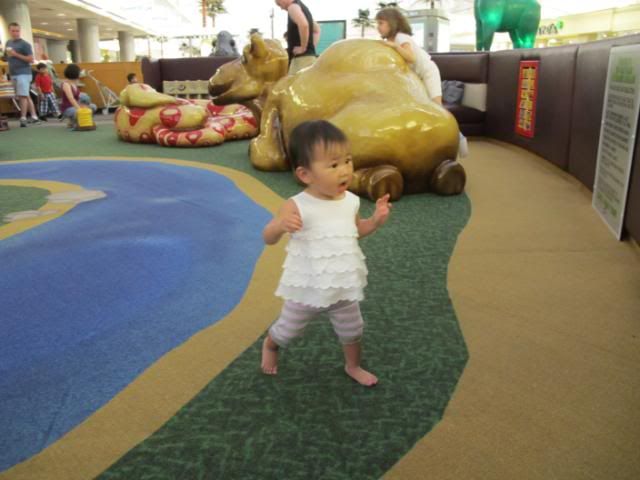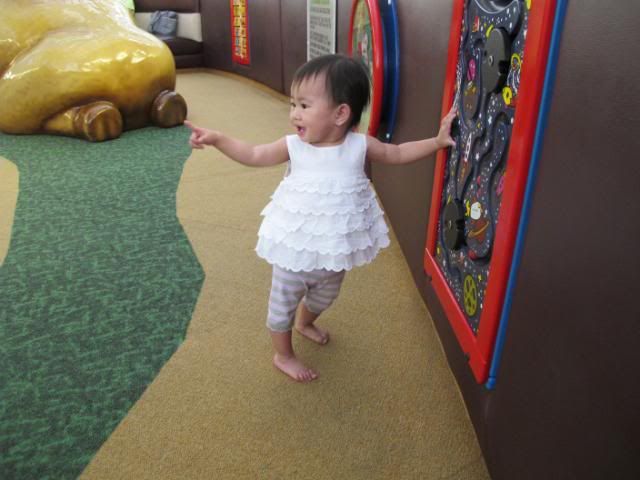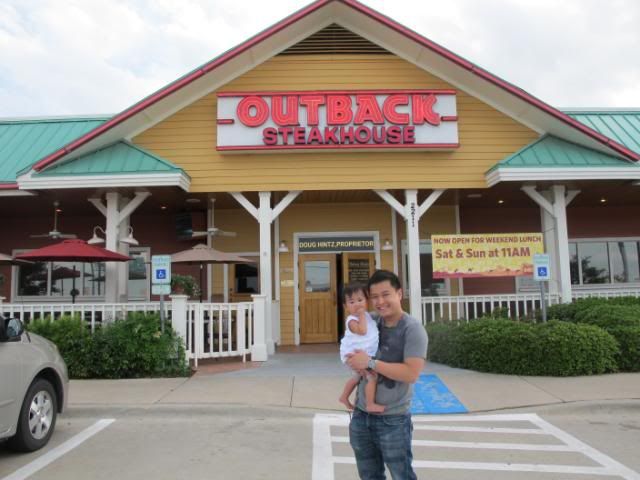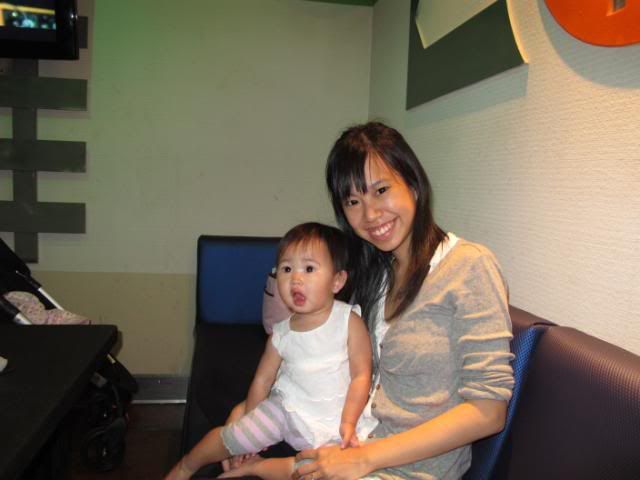 The day before we left Dallas,
Bruce(lili's hubby) treated us dinner at Outback,
and after dinner we went KTV, lewis' turn to treat.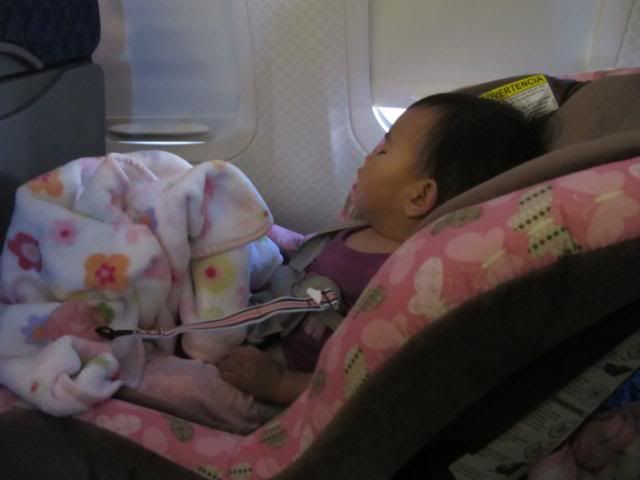 Lucky we bring her car seat on board the plane,
this is how she slept in the plane.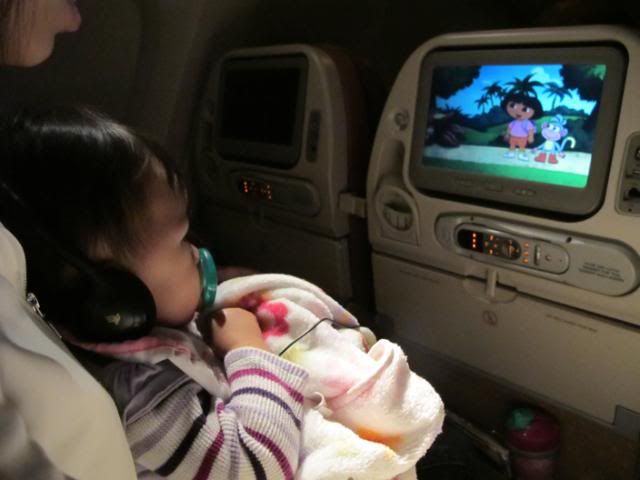 On a 15 hours flight........
Thankfully the flight seems really short and enjoyable to us.
We still look v happy huh.
Our last 3 hours flight back to Singapore.
Once we touch down in SG!!!
I mean i imgained that we will be zombie like after 20 over hours of plane rides. LOL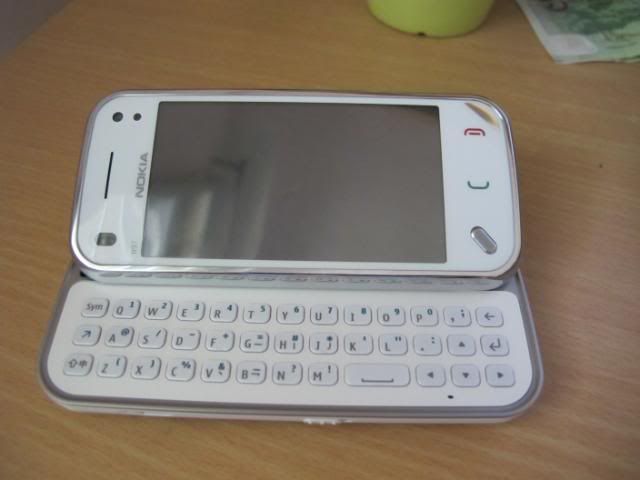 And thats the phone i gotten ytd.
We were totally freaks at Starhub ytd,
asking nonsensical qns and stuff.
But in the end lewis even make friend with the staff,
Dont u think my phone is very gossip girl-y?
Labels: 14 months old