Back Track a little........
Have not been blogging,
due to very very busy wedding preparations.
oh my.
Gonna change my blog add very soon (=
NEW YEAR DAY ONE.
went to grandma's place.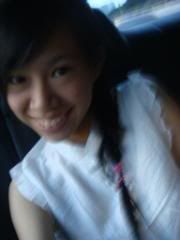 My step siblings. we do look alike. haha!
Dad.
My step siblings actually asked my daddy why do we call him daddy too.
yup yup, they had grown up.
And i feel the elder boy hates us.
2ND DAY OF NEW YEAR
Been to my mum's boss house. Damn bored.
And ting is very pissed with me.
Head to Lewis aunty house,
for all these years, i only go to his aunt house because his aunty is the nicest!
Then to my aunty house.
Chu er is cheong sum day!
BABY IS IN MY FAMILY PORAIT
MUAHAHAA!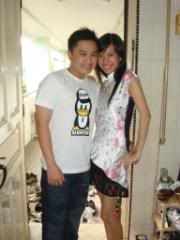 Every day is a happy day with Mr. Pea around
SOME MSN FUN
I Learn this from my 3 year olds!
Valentine Day!!
OUR 7TH time celebrating together.
We decided not to squeeze with the lovely dovey couple in town.
Tried camping in some park.
Baby is really excited again.
Pretty pretty roses from baby <3>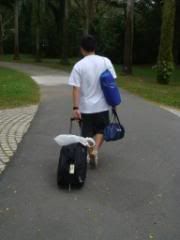 the amount of things we brought despite only stay over 1 night!
The pit.
The tent.
Straight to the food!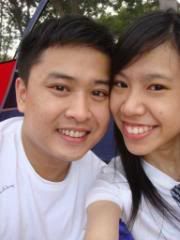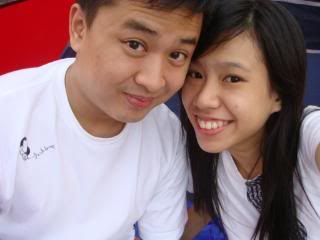 Full and satisfied.
Anyway there are CROWS everywhere!
once you turn your head, they will tried to fly down and grab the food!
AND ITS SOOO DAMN BIG.
A bloated stomach makes me sleepy. TOTALLY.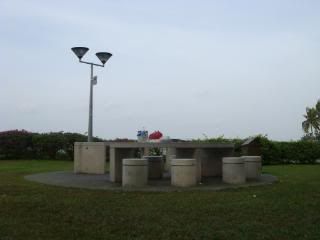 I think baby took this when i was happily asleep.
Woke up around 8?
The first time i tell him was "i want to pass urine"
HAHAHA!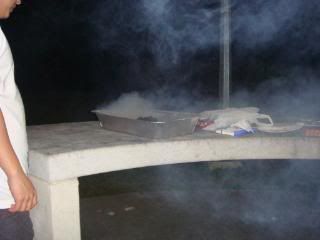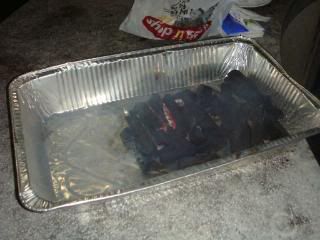 second round of bbq, its dark, so the crows are all back to their nests!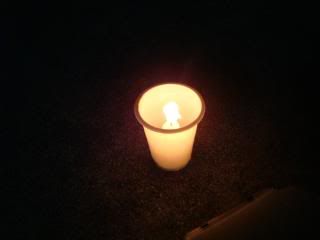 CANDLE LIGHT DINNER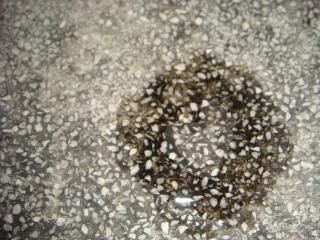 Even the condense water are in a very HEART warming mood.
WHEN BACK HOME THE NEXT DAY HAVING HEADACHES...
LATER in that afternoon.
Recieved news that baby is gg DALLAS in MAY.
still thinking the date is still far.
me and ting when shopping happily forgetting i should be preparing for wedding.
ya.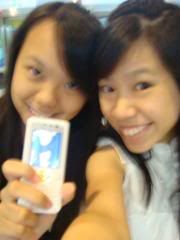 Totally unprepared for everything.
but now,
things are starting to fall in place.
- gown
-shoes
-make up, hair do
-venue
-caterer
-decorations
-invitation cards
-photographer
-wedding band
-file for marriage
and the lists goes on............
It will just be a very simple ceremony.
(=
sweet and simple.
TODAY!
zhen specially took half day leave because i demand her to do so.
LOL.
when to buy some blinks blinks as i wanted to blinked up my canvas.
YES, i am wear canvas with my gown
call me crazy if you want.
I totally love the blinks and getting more tomorrow.
aiya, i bought too little.
Bought this BEAUTIFUL oriental clutch at a low low price.
good quality also.
and its bigger than what it looks.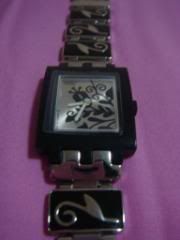 What baby got for me for Vday
What i got for baby.
How will my life be there?
Will i be happy?
I think i will...
Because bestie gonna come over too.
hahaha!